Safety And Specialty Films

Protektor Safety films provide peace of mind, be it for automobiles or buildings. A deterrent to smash and grab robberies. Providing the inhabitants protection against exploding glass shrapnel due to natural disasters or terrorist activities. Protektor Safety films use an ultra-strong adhesive that strengthens the glass upon bonding giving it higher resistance to breaking. Protektor Safety films are certified by independent labs. Available in high to low VLT options and varying thickness according to requirement. They are supported by the STC Warranty.
SPECIFICATIONS: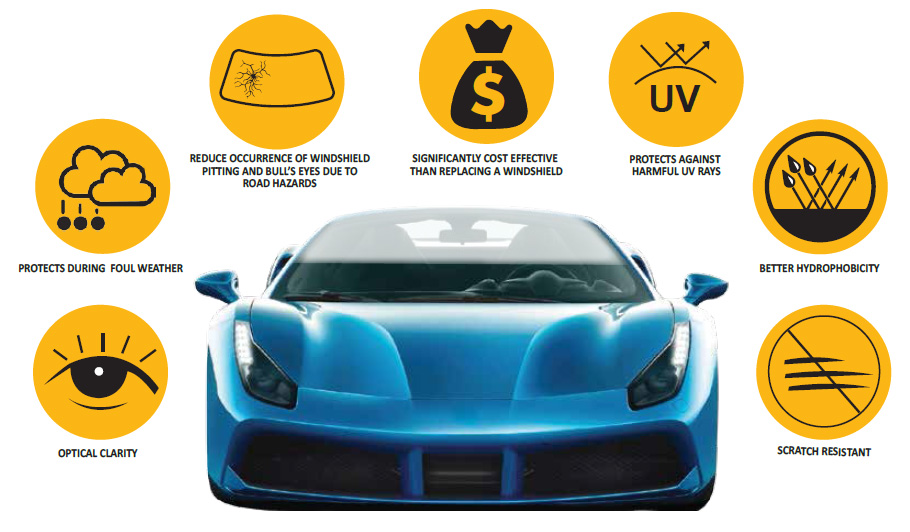 Protektor film™ WPF01 for Windshield Protection is an excellent product to protect your vehicles windshield from flying stones, inclement weather conditions etc. Protektor film™ provides a barrier between the object and the windshield absorbing the shock and protecting the windshield from chipping or cracking, thus saving the owner from costly windshield replacement. It has excellent clarity and hydrophobicity. The tough, durable, virtually invisible polyester film will keep vehicles windshield protected without changing the design features or color. Ideal for race cars, luxury cars, buses, fleet vehicles, construction vehicles.